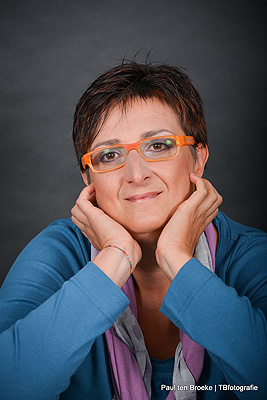 May I introduce myself? My name is Valeria Olivati, and I am a very creative soul.
I studied Mathematics at the University of Pavia, applying above all Computer science and Teaching to the Master degree in 2000, and then I successfully completed a Master in Multimedia Science and Communication in 2003.
Since I was young I was always been fond of creativity and computer! I used my very first PC in 1991, when they were still black monitors with green light on! And I started to knit and crochet when I was about 5, learning from my two beloved grandmothers!
In 2001 I started in Italy a small company named OliVer Mediasoft, and I made websites, web portals, IT consultancy, graphics, flyers and books. I've worked for the most of the time with other 3 people, each of them was expert in several graphics, design and animation skills, so I learned some design and graphics tips and tricks then. And we also had more people as colleagues for a short time, during all 13 years of my small business activity.
I also had experience in 2011 as IT Project Manager in an international company in Milan, named 77Agency: during that period I worked with people all over the world: UK, Latvia, Netherlands and India.
After 13 years of self employment in Italy, and other short experiences as employee, I decided to move abroad to have a new experience in a different market, so I took my time to prepare my leaving.... and now I'm here in Groesbeek, The Netherlands, to re-start a new small business, applying all my skills in a better way!